ADVANTAGES
ST

abilized

A

mplification

T

ecnology
STAT-NAT®, the easy way to Nucleic Acid Testing

ROOM TEMPERATURE STORAGE
STAT-NAT® is Sentinel's proprietary technology that has been developed with a new protective compound able to stabilize the activity of enzymes for a very long time with no temperature controlled storage requirements.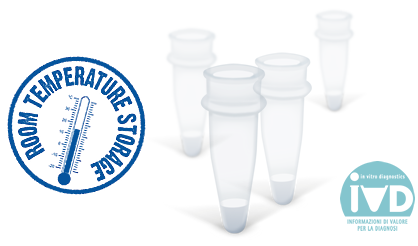 PRODUCT LINE

STAT-NAT® is the optimal and convenient basic platform useful for kits, "home brew" routine tests and for the development of new assays.

Find out how we can personalize and increase the performance
of your medical devices.