PERSONALIZED SOLUTIONS
Sentinel Diagnostics can increase the performance of your medical devices by personalizing them to suit your needs.
FORMULATION
OPTIMIZATION
NEW PRODUCT
DEVELOPMENT
Technical Design
Scope defined

Performance validation
Design lock-down

Small Manufacturing Runs
Lot to Lot Variation
Larger Scale Validation

Full Scale Manufacture
Ongoing Support
Regulatory validation
YOUR HIGH QUALITY FREEZE-DRIED KIT IN FULLY CUSTOMIZABLE FORMAT
FEATURES
Important features included in personalized solutions.
STAT-NAT® is freeze-dried and guarantees long term storage at room temperature.
STAT-NAT® contains all the reaction components.
The enzyme (Hot Start Polymerase) is already included.
STAT-NAT® is a ready-to-use product that minimizes analytical variables.

STAT-NAT® technology yields very good performances in all the most diffused molecular biology techniques.
STAT-NAT® can improve test sensitivity even with low concentrated DNA samples.

ENVIRONMENTALLY SUSTAINABLE
STAT-NAT® needs neither cumbersome packaging
nor temperature controlled shipment.
Personalized solutions, realized with STAT-NAT® technology patented by Sentinel, consists of a freeze-dried master mix that allows room temperature transport and storage.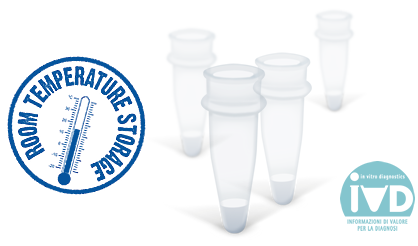 Certified Quality
Management System
ISO 9001:2008
ISO 13485:2012
ISO 13485:2003 CMDCAS
BS OHSAS 18001:2007
ISO 14001:2015
Compliant with the 21CFR820
"Code of Federal Regulations" FDA